Posted on at
---
---
10 Tips On How To Stay Positive While Looking For A Job Don't let the media and the news put you down. No matter how bad they say it is companies are always looking to hire the best available staff. If you have the right skills and passion, there will be a job waiting for right around the corner. How To Stay Positive While Looking For A Job The key is to remain upbeat. Here are 10 tips to help you stay positive while looking for a job. 1. Keep A Routine Don't get into the bad habits of waking up late, sleeping in the afternoons or procrastinating around the house. Get up at your normal time, eat properly and get some exercise (walking is free)! 2. Volunteer You can do this at a church, hospital, homeless shelter or non-profit organization will open your eyes to people who are less off than you and give you a sense of contribution. There is no greater reward than helping people who are less...
Read More
---
Posted on at
---
---
So our meeting was a success! Everyone is motivated to end this year strong and start a successful new year. The photos above are from our beautiful meeting room at the Saybrook Point Inn. They provided us with a delicious breakfast and lunch. The staff was very friendly and helpful which made our meeting run smooth and that much more enjoyable. After our meeting we headed over to Water's Edge Resort for dinner and a night of fun and dancing. We all had a great time and feel very fortunate that we get to be part of this day. ...
Read More
---
Posted on at
---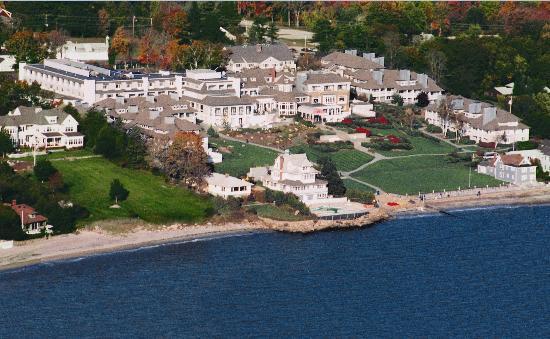 ---
Every year around this time all of the employees at AMR and ASA get ready for our end of year meeting to go over how the past year went for the company and to discuss what the new year will bring. Its a time for us to talk about what worked best and what improvements could be made in 2014. Our whole team gets a list of questions a couple of weeks before our meeting that we put a lot of thought into and are ready to discuss the day of the meeting. Going over these questions we all get a chance to look back at the past year and think about times we celebrated success and new things we tried that helped in the success of the company and on the other hand, times where things were slow and we needed to figure our way out of the rut we were in. This meeting allows us to put our heads and ideas together and figure out what brought success and also what didn't work that needs to be changed and how to go about the change. This meeting is...
Read More
---
Showing Page 1 to 4 of 11 Blog Posts
---