Posted on at
---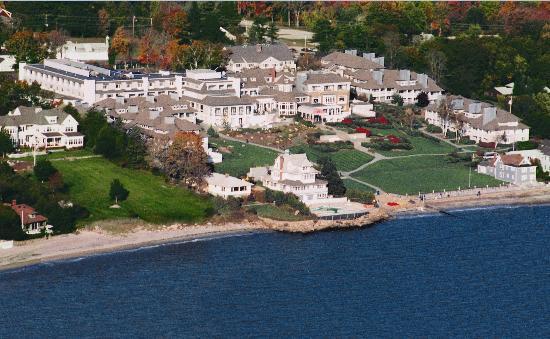 ---
Every year around this time all of the employees at AMR and ASA get ready for our end of year meeting to go over how the past year went for the company and to discuss what the new year will bring. Its a time for us to talk about what worked best and what improvements could be made in 2014. Our whole team gets a list of questions a couple of weeks before our meeting that we put a lot of thought into and are ready to discuss the day of the meeting. Going over these questions we all get a chance to look back at the past year and think about times we celebrated success and new things we tried that helped in the success of the company and on the other hand, times where things were slow and we needed to figure our way out of the rut we were in. This meeting allows us to put our heads and ideas together and figure out what brought success and also what didn't work that needs to be changed and how to go about the change. This meeting is...
Read More
---
Posted on at
---
If you're being honest, you can probably name a bad habit or two that impacts your personal life. But what about those not-so-great behaviors related to your job search? We've identified four habits you might need to kick to put yourself at the front of the hiring line, and provide tips for overcoming these potential stumbling blocks. Read on to see if any of these following bad habits ring true: Giving in to negativity It's a cliché, but attitude really is everything. Pay attention to your internal thought patterns as you job-hunt. If you've been looking for months, it's easy to start thinking "I know this company won't hire me" or "This networking event is going to be a waste of time." Your attitude can come across in subtle ways you may not even realize. It might be a less-enthusiastic cover letter or low energy when you interact with people atnetworking events. And since hiring managers want to work with positive employees,...
Read More
---
Posted on at
---
---
4 Strategies To Minimize Job Hunt Stress Job hunting can be a very stressful thing for many people. If you're between jobs, the thought of not having an income for a while can be overwhelming. Not to mention the fact that you need to really impress when it comes to the application process. Like any other type of stress, job hunt stress can become paralyzing and have a hugely negative affect on your ability to source and secure a job. However, there are some simple strategies that you can put in place to minimize your stress and help you land your dream job in a fun and exciting way. Strategies To Minimize Job Hunt Stress Below are four actions that you can take to help you minimize stress while job hunting. 1. Listen To Music When you're browsing job boards online, tidying up your resume or getting dressed for your upcoming job interview, play some of your favourite tunes and get your groove going. Music has proven to have many...
Read More
---
Showing Page 74 to 76 of 228 Blog Posts
---